DNR Novice Teams Competition 2015


Thirteen teams took part in the competition for the Paddy English trophy on Saturday 25
th
April. Players came from Malahide, Glasnevin, Lusk CRC, Naul and St Anthony's Bridge clubs.

The competition was held in Malahide Regional bridge centre and was directed by Anne Doyle. Though very competitive the event was conducted in a sporting and friendly manner and was enjoyed by all. For many it was their first time playing in a regional competition.

The trophy and other prizes were presented by Paddy English. He congratulated all the participants and encouraged them to continue playing in regional and national competitions.

In first place and trophy winners was the Glasnevin team: Helena Sullivan, Fergus McCabe, Mary Barrett, and Kathleen Roche.

Runners up were from Lusk: Pauline Dennis, Kitty McCormack, Mary Hogan and Philomena Dennis.

Third place went to Christine Madden, Shona Murphy, Maura Beggy and Mary Duff.

In fourth position came Brian Cunningham, Patricia Ui Duignin, Pauline Moran and Moira Lonergan.

Roma O Donoghue, Margaret Mason, Jurgen Schweiss and Sandra Coyle were fifth.

Congratulations to the winners and well done to everyone who played.


First Place (Glasnevin)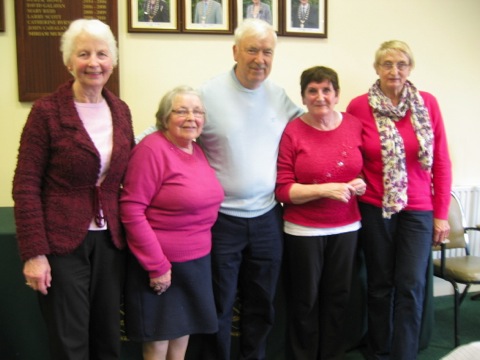 Second Place (Lusk)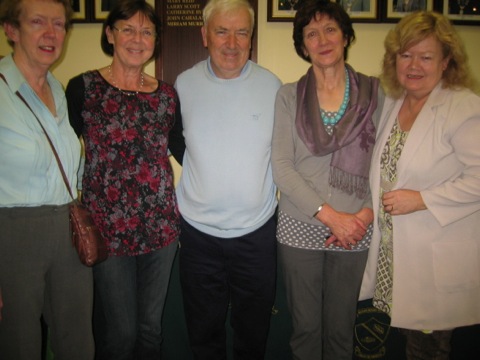 Third Place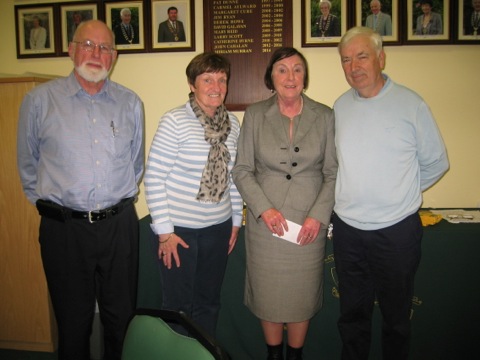 Fourth Place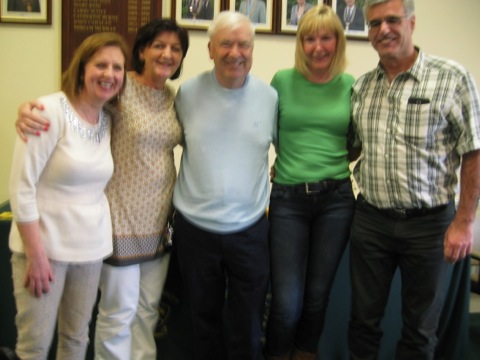 Fifth Place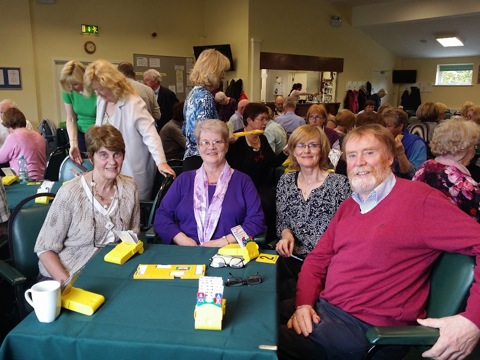 Glasnevin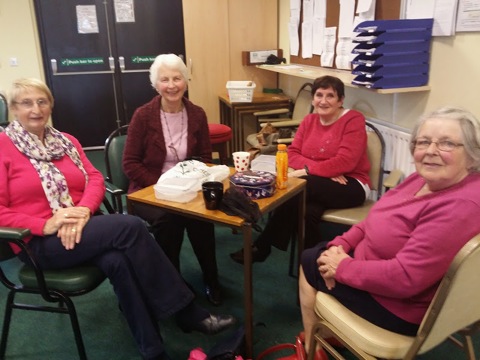 Lusk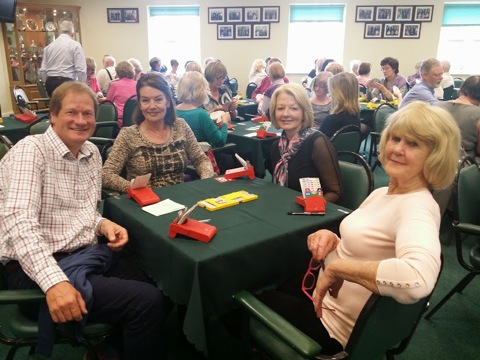 Malahide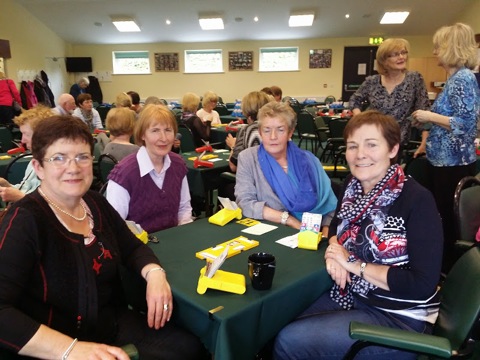 The Naul